Contact Us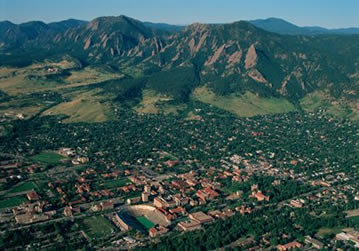 To contact us:

OptTek Systems, Inc
2241 Seventeenth Street
Boulder, CO 80302
USA

Phone: 303-447-3255
Fax: 303-447-3886

E-mail:
OptInfo@OptTek.com


Directions from Denver International Airport (DIA):
• Exit Airport south on Pena Blvd.
• Take E470 towards Boulder / Fort Collins.
• Proceed to end of Parkway (about 20 miles).
• Take 36 West to Boulder.
• The fifth traffic light in Boulder is Pearl.
• Turn left (West) on Pearl.
• Proceed to 17th Street (about 0.9 miles).
• Turn right (North) on 17th Street.
• Proceed 2.5 blocks, passing Spruce Street and Pine Street.
• Our parking lot is on the left (West) via the alley.